We're delighted to announce new releases of our flagship iPhoneography app 645 PRO Mk II and its #nofilter companion PureShot. This time, we've introduced support for the innovative Nova off-camera flash.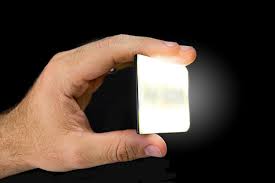 The Nova flash operates wirelessly, via Bluetooth LE, so there's no physical connection with your Bluetooth LE-enabled iPhone, iPad or iPod touch. You just enable the connectivity via the app's menu. With support for two Nova flashes firing at once, you have the opportunity to light scenes in a way that would be impossible with a built-in flash.
You can also configure the flashes to deliver the right amount of light at the right temperature. Want a subtle enhancement with warm light? Select the Gentle setting. Want to really blast a scene? Go for Bright!
And while Nova is normally used as an off-camera flash, you can always—for example— attach it to an iPhone case with some Velcro® hook-and-loop tape if you want a direct light source.
Nova bills itself as "a bright new way to take better photos", and we think that sums it up nicely. It's one of the most elegant iPhoneography add-ons we've seen, and it's at its best when combined with the power and control provided by 645 PRO Mk II and PureShot!
It's a really exciting combination!