The September launch of iOS 8 was great news for photographers. Finally, Apple opened up its camera APIs to allow for manual control of exposure (shutter speed and ISO), focus and white balance. We were quick to respond with a massive update to our flagship app 645 PRO—now 645 PRO Mk III—and then, following up, our no-frills #nofilter app PureShot.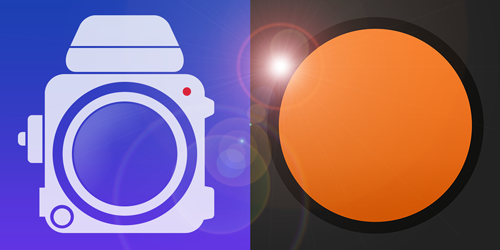 Uniquely, these apps have been designed from the ground up to be familiar to photographers accustomed to conventional cameras—the thinking that goes into them is informed by decades of experience with conventional film and digital photography, as much as it is by the iPhone and iPad experience. But it's not just an Old School approach—we've introduced cutting-edge capabilities such as focus-peaking (something previously found only on high-end mirrorless cameras), which changes the new manual focusing facility from a something of a gimmick into a genuinely useful and usable tool.
We've received a lot of positive feedback and also some really great suggestions—we test our apps extensively before launch, but there's no substitute for having them in the hands of thousands of photographers. We ran through quite a few quick updates to 645 PRO following its launch, and folded those into PureShot, but now we're ready with the first major upgrade—both 645 PRO and PureShot—now synchronised—move on to Release 4.1 (a free update for existing users of PureShot and 645 PRO Mk III).
We've consolidated all the tweaks and (inevitable) bug-fixes, and also added a few new things. Now you have the first iPhone camera app with a flash that works properly in manual and semi-automatic modes—unlike other apps, it doesn't ignore the settings you have carefully organised. And you have the option of fill-flash or auto-expose flash (for Auto and semi-automatic modes—in Manual mode it is always fill-flash). You have an optional large artificial horizon for making sure the camera is truly level in bright light. And (for 645 PRO) you have the option of turning off the grain in Film Modes for a more "digital" experience.
We've also made some enhancements to the histograms and the real-time exposure meter, as well as switching to "tiger stripes" for indicating exposure-peaking—it's both clearer and less distracting than the previous approach.
And, on top of this, we've put a huge amount of work into making sure both apps run as efficiently as possible, by minimising the processor and memory use (and thus the strain placed on the battery) as much as we can.
We're really proud of 645 PRO Mk III and PureShot Release 4.1, and we hope you love them as much as we do!