Change the game. Again.
645 PRO Mk II—it feels like a pro camera. Because it is one
645 PRO Mk II has been designed, from the ground up, for professional and serious amateur photographers. So it works the way your camera works.
You have instant access to everything that can be controlled on an iOS camera.
And you have all the information you need, all the time, including a real-time ISO and shutter-speed readings, Ev, real-time GPS data and a choice of histograms. And many aspects of the interface can be customized, so you can—for example—configure the Shutter Release button to behave the way you want.
645 PRO Mk II—top-quality output
645 PRO Mk II combines the ultimate in lifelike "film look" output with the ability to save completely unprocessed image data at the highest quality possible.
Its gorgeous Film Modes are inspired by classic film stock as used by top photographers from the 1960s through to the present day—and if you want to edit them, and save custom, personalized films, you can. Meanwhile its unprocessed images are just that—ready for later post-processing or to be used "as is" for reportage.
Whether you shoot Film Mode, unprocessed or both, you have the choice to save in HI-Quality JPEG, MAX-Quality JPEG, or—for top image fidelity—TIFF.
And you have the option to shoot in one of seven formats, from square 6×6 to panoramic 6×17, all inspired by classic Medium Format cameras
If you'd like to learn more, why not download and read the full User Manual to learn about all 645 PRO Mk II's advanced features?
645 PRO Mk II—watch the video
645 PRO Mk II—for your iPhone!
645 PRO Mk II is exclusively available from Apple's iTunes App Store. Click here to buy it!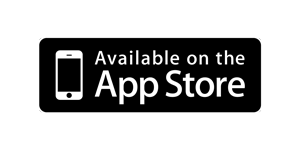 Drawing its inspiration from the obsession with quality embodied by top-end Medium Format film and digital cameras, 645 PRO Mk II is designed to help you use your iPhone as a tool for composing, taking and saving the finest possible photographs.