unprecedented control
unparalleled image quality
645 PRO—it feels like a pro camera. Because it is one
645 PRO has been designed, from the ground up, for professional and serious amateur photographers. So it works the way a camera works, not some piece of computer software.
Every setting is managed directly from the camera—no layers of menus to negotiate. You have instant access to everything that can be controlled, from focus/exposure and white balance locking to a 645 PRO-exclusive choice between spot and multi-zone metering.
645 PRO—pro-quality output, for the first time
645 PRO is the first and only iPhone camera app to give you lossless "developed RAW"—dRAW—TIFF files*, a workflow essential for many professionals. Its HI-quality JPEGs, too, are of a quality typically associated with higher-end digital cameras, with the option to save MAX-quality JPEGs with no visible compression artefacts at all.
The JPEGs are enhanced by 645 PRO's seven gorgeous Film Modes, inspired by classic film stock as used by top photographers from the 1960s through to the present day. You'll get photographs from your iPhone like you never imagined!
If you'd like to learn more, why not download and read the Product Summary PDF or even read the full User Manual to learn about all 645 PRO's advanced features?
645 PRO—watch the video
645 PRO—for your iPhone!
645 PRO is exclusively available from Apple's iTunes App Store. Click here to buy it!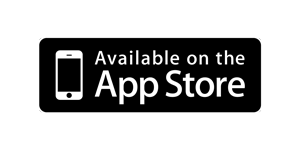 Drawing its inspiration from the obsession with quality embodied by top-end Medium Format film and digital cameras, 645 PRO exists purely to help you use your iPhone as a tool for composing, taking and saving the finest possible photographs.
* The term "developed RAW"—dRAW—is used to describe a TIFF image that has had no in-app post-processing applied and, critically, no JPEG compression at any stage.