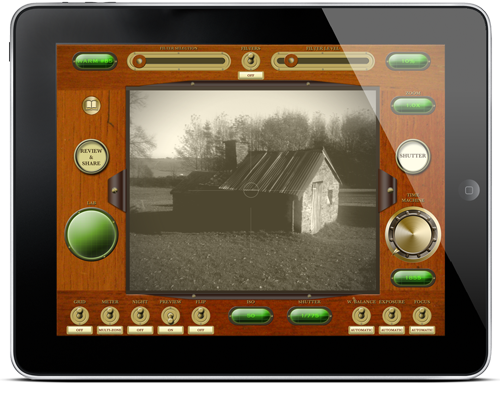 FieldCam brings vintage photography to your iPad. Beautifully.
Take your camera-equipped back in time with a full-featured steampunk 4×5-inch field camera. FieldCam is about having great fun while taking great photographs!
Features:
Glorious steampunk interface
The Time Machine lets you pick from eight different epochs each with their own visual identity (some color, some B&W) from 1855 on
Spot or multi-zone exposure metering
Control focus and spot-metering points-of-interest independently
Lockable focus, exposure and white balance
Nine colour and B&W photo filters, with level control
Optional real-time preview
Optional image flip, for a true view camera experience
Optional Night Mode allows long exposures in low light (<1 second)
Correct proportions reflect the 4-inch by 5-inch

*

viewfinder (1.25:1, rather than the standard, unnecessarily stretchy, 1.33:1—perfect for printing at 8×10!)
Period-styled photographs provide a true, sharp, grunge-free vintage feel: these crisp photos look like they would have when "new"
5X digital zoom
Saves straight to Camera Roll
Review your photographs and share them via e-mail, Twitter, Facebook, Flickr, Instagram—or open them directly in an editing app
Full in-app user guide/manual
As always, Jag.gr's full-service technical support
If you think your iPad might be a tad bulky to use as a camera, just marvel at how much slimmer and lighter this "steampunk" alternative is when compared with an actual Victorian field camera—and how much more capable!
Built on the same core technology used for Jag.gr's groundbreaking iPhone app 645 PRO, FieldCam gives you the chance to take great photographs with your iPad, while having great fun!
FieldCam is exclusively available on the iTunes App Store.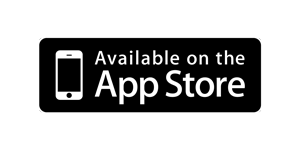 * On iPad 2 and later, the viewfinder is exactly 4×5 inches. On iPad mini, the viewfinder is, obviously, smaller, but in proportion