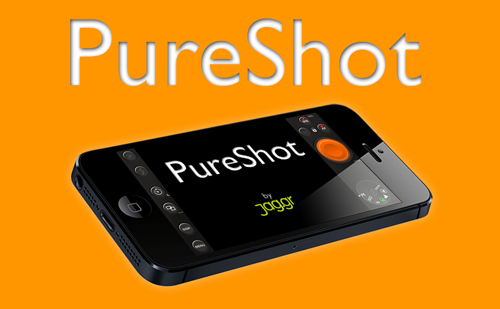 The image you chose to capture
PureShot is your top-quality filter-free (or #nofilter) app. It helps you capture digital photographs with the highest possible technical integrity—no other app can beat it!
You can then process these on your iPhone, iPad or iPod touch, or your computer, with no image processing taking place in-app.
You have instant access to everything that can be controlled on an iOS camera.
That means manual focus override—just swipe your finger up and down the viewfinder to control the lens position. And you even get Focus Peaking to help you identify what will be in perfect focus!
It means fully manual exposure control, as well as semi-automatic Shutter Priority and ISO Priority, together with fully automatic exposure with a choice of spot or matrix metering. Automatic and semi-automatic modes also include ±3 Ev. exposure compensation, while the on-screen exposure meter lets you judge your manual exposures to perfection.
And it means the choice of AWB or a selection of white balance presets—and even the ability to create and save a completely custom white balance. Or if you prefer automatic 18% grey card support, you have that too.
And you have all the information you need, all the time, including real-time exposure metering, real-time ISO and shutter-speed readings, Ev, real-time GPS data and a choice of histograms. And many aspects of the interface can be customized, so you can—for example—configure the Shutter Release button to behave the way you want.
Plus:
• A choice of HI_Quality JPEG, MAX-Quality JPEG, TIFF or Camera RAW (DNG) output
• A choice of standard multi-zone or (positionable) spot-metering for AE
• Configurable tap-to-focus AF. Set-and-lock, or simply define the point-of-interest
• Standard 4:3, square 1:1, 5:5, 35mm 3:2 or HD 16:9 image ratio
• Choice of single shot, 3-shot burst or 3-shot exposure bracket
• Real-time ISO, shutter-speed and comprehensive GPS readouts, with optional Ev100, Dynamic Ev, luminance or illuminance reading
• A choice of four real-time histogram options
• AE Night Mode, for real extended shutter speeds of up to 1 sec
• Quality-optimized 6X digital zoom
• A comprehensive in-app User Guide
• Much, much more!
PureShot combines the unprecedented output quality of Jag.gr's 645 PRO with blistering performance and a compact user interface.
——
* The term "developed RAW"—dRAW—is used to describe a TIFF image that has had no in-app post-processing applied and, critically, no JPEG compression at any stage.
PureShot—for your iPhone, iPod touch or iPad!
PureShot is exclusively available from Apple's iTunes App Store. Click here to download it now!